*My affiliate links are used in this post. However this does not influence or change my opinion. Thanks for using them and helping support my family and my blog!*
Before we get to today's topic, I wanted to introduce you to two very important members of my family! Meet Joey and Gabbi, they are my fur-children and both spoiled ROTTEN!!!
Joey is a 4 year old small lab mix (we think…he is a rescue so we aren't sure) weighing in at 35 lbs. He refuses people food unless it is meat, thinks he's human and hates cameras. Gabbi will be one year old in late August and she is a tortoise tabby, a rescue as well, weighing in at 5 lbs. She loves boiled eggs (we share one every morning), her screened-in porch and is the most vocal & social kitty I have ever known. Oh and she comes when she is called…my animals have a slight identity crisis. My cat thinks that she is part dog and my dog thinks that he is part cat…She wasn't too happy that I woke her up from her nap taking this picture, though.  These are my babies and I love them dearly!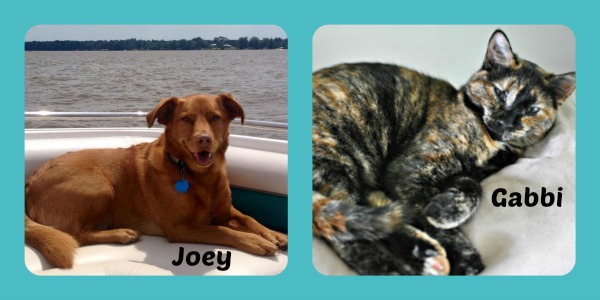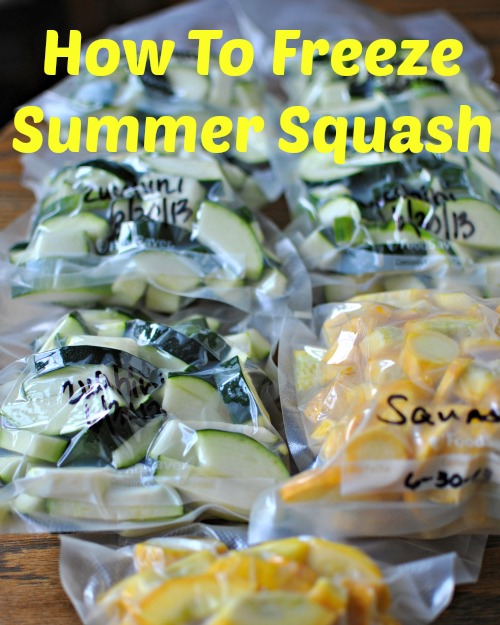 It never fails, all of your zucchini and squash come in at the exact same time! What are you to do? You can't possibly eat it all (believe me I have tried) before it goes bad and you can't stand to see it wasted. So I set out to find a way to put up my garden zucchini and squash so that I can enjoy it in the middle of winter!!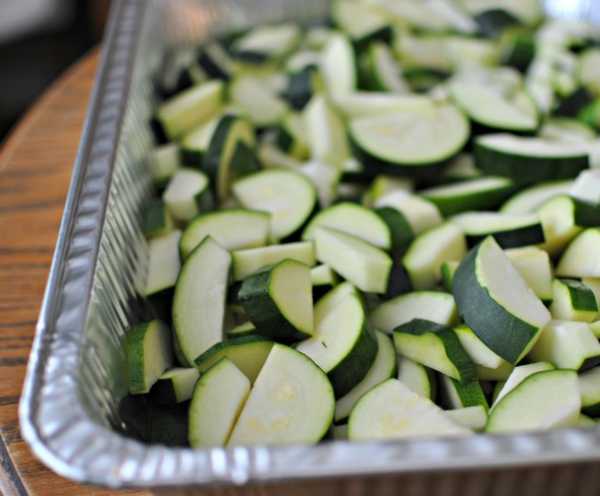 Chop up your zucchini and/or squash into bite site pieces. Blanch it by cooking it in small batches in the microwave for 2-3 minutes. Let cool until you can easily handle the veggies. Use a clean kitchen towel (maybe a few) and a colander or strainer to squeeze out as much water out to the squash as possible and allow to drain for a few minutes. Portion into 2-3 cup servings, or whatever size works for your situation, vacuum seal using a FoodSaver
; freeze until needed. To defrost, let the squash thaw at room temperature for 4-5 hours and then use in any recipes calling for fresh squash.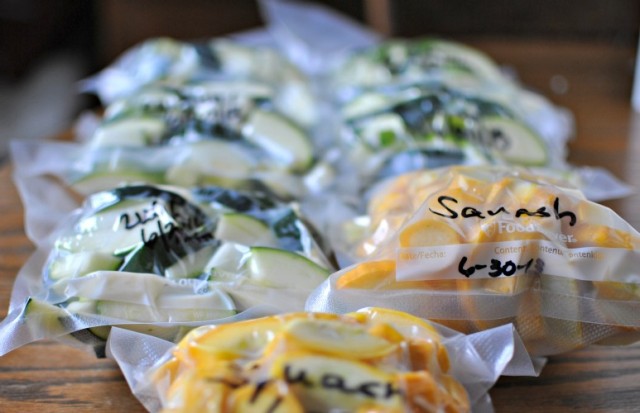 Now it is your turn, what is your favorite dish using summer squash?
*My affiliate links are used in this post. However this does not influence or change my opinion. Thanks for using them and helping support my family and my blog!*


[bha size='760×80′ variation='01' align='none']